Pasco County Animal Services Reminds You to 'Leave Them Be'
~~Community cat program promotes health/safety~~
Pasco County Animal Services Reminds You to 'Leave Them Be'
Have you ever found a cat or kitten and wondered what to do?  Pasco County Animal Services (PCAS) wants to share a friendly reminder that the best way to help a cat or kitten you find roaming your neighborhood is to Leave Them Be!
"We appreciate the compassion of well-meaning neighbors who want to help kittens by taking them to a shelter; however, mom is usually nearby and will soon return to care for her babies," said PCAS Director Mike Shumate. "Keeping these families together is the best way for everyone to stay healthy and happy."
Here's how you can help:
"Leave Them Be" until mom returns – watch for 8 hours
Become a kitten foster parent until they're 8 weeks old & can safely enter the shelter.
Learn from kitten feeding guides
Receive 'how-to' instructions & kitten care starter kits
When kittens are 3 pounds, they can be brought in for our TNVR (Trap Neuter Vaccinate Return) program, which is a humane, effective way of controlling the stray and feral cat population. PCAS also offers SNIP (Spay & Neuter in Pasco), an income-based, low-cost program for your pets.
To learn more about the 'Leave Them Be' program, visit: mypas.co/LeaveThemBe and watch our short video.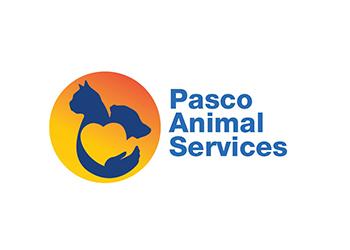 Pasco County Animal Services is dedicated to promoting and protecting the health, safety and welfare of animals and people. For more information, including a full list of programs and services, please visit our website at: mypasco.net/PAS.